Home Learning
Learning Resources
Note that you use all content at your own risk. Resources made available through the lists are subject to third party terms and conditions and copyright law.
Access to resources is in most cases free of charge, but it is your responsibility to check whether you have to pay to view and/or copy specific content contained within the resources.
MS Teams Learning platform
How to access Teams via MS Edge on an Xbox One or PS4
General Resources
​Oak National Academy is providing online lessons for parents and children to access without cost. 
Free home learning online games for maths and literacy for Reception, year 1 and year 2.
FREE Interactive games and videos – no pin required to access the online games. Access a range of phonics games, maths games, reading and comprehension activities all for free!
Weekly 'Home Learning Resource Packs' from Teacher's Pet – available to download completely free of charge for the duration of UK school closures ​
Searchable site  full of resources, interactive resources and homework.
Free downloadable activity books for EYFS and KS1
Don't forget the BBC are broadcasting 3 hours of curriculum based learning everyday on their CBeebies Channel.
Lockdown lunch ideas and meal plans
Looking for some lunchtime inspiration? Change4Life have created recipes for families which can be used to create lunches for around £15 each week - shopping lists included!
https://www.nhs.uk/change4life/recipes/lunch/cheap-lockdown-lunch-ideas
English and Phonics
A wide range of worksheets and activities that your children will enjoy working through at home, as well as guidance if you are new to phonics.
Online phonics lessons that follow phases 2 to 5 of the Letters and Sounds programme. Available from Monday 27 April 2020.
A range of interactive phonics games and resources.
Free decodable comics for applying phonics skills.
All children's audiobooks are available for free while schools are closed.
Downloadable resource packs which cover a range of subjects, including reading and writing.
Downloadable resource books providing 8 weeks of activities.
Free Oxford Reading Tree 'e books' to download and read.  
The Oak Academy have set up a new virtual school library, created with the National Literacy Trust. Every week a popular children's author or illustrator will provide you with free books, exclusive videos and their top three recommended reads.
Access 330+ free Collins Big Cat ebooks. Click on the Teacher portal and enter:
Username: parents@harpercollins.co.uk
Password: Parents!21
And click Login
North Lincolnshire Libraries
North Lincolnshire libraries have a large range of high quality online resources for reading and have recently extended the range of stock available on Borrowbox, an e-book and e-audio book service. Library members can borrow 10 titles at any time for 21 days for free. Explore the link below for further information.
http://www.northlincs.gov.uk/schools-libraries-and-learning/online-library-resources/#1537357115867-847589a8-3df7
All resources can be accessed for free with North Lincolnshire Library membership.
Membership can easily be obtained by emailing library.enquiries@northlincs.gov.uk 
You will be enrolled remotely and your card number will be sent be email, which will give you immediate access to all their online resources.
Mathematics
Downloadable guidance and resource packs for parents and pupils.
Carol Vorderman's home learning site is free during school closures.
A range of activities. Some are interactive and some are to be completed offline. Activities are categorised by age range.
Videos for numeracy development designed for children aged 0 to 6. There are fun activities that can be applied to everyday life and play.
A range of interactive maths games categorised by age group.
Presentations and downloadable workbooks which are easy to use for parents. New material is being released each week.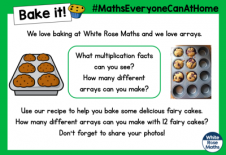 Science
Interactive resources covering the primary science curriculum.
An online resource bank, which links to resources on external websites. The site features a live chat function offering support from subject experts. New home learning resources are being developed.
English as an Additional Language (EAL)
Useful resources for ALL learners with EAL to access at home.
PE and Physical Activities
BoogieBeebies - Videos that get younger children up and dancing with CBeebies presenters.
Videos which help children move while they learn. They support curriculum subjects, including maths and English.
Keep active with the North Lincs Lockdown Challenge. Access a new video each week from one of five local sports clubs. Complete the bronze, silver or gold challenges set and receive a certificate.
Yorkshire Sport Foundation and leading national organisations are working with Physical Educators from across the country launch #ThisIsPE to support parents to teach PE at Home.