The Imagination Library
What is it?
The Imagination Library is a 60 volume set of books. Each month a new, carefully selected book will be delivered to your home and addressed to your child. Best of all it is a FREE GIFT! There is no cost or obligation to your family.
Who is eligible?
Pre-School children ages birth to five who are residents of North Lincolnshire.
Visit http://www.northlincs.gov.uk/imagination-library  or visit the North Lincolnshire Facebook page.
Group 1 - born in 2020: Baby Touch Colours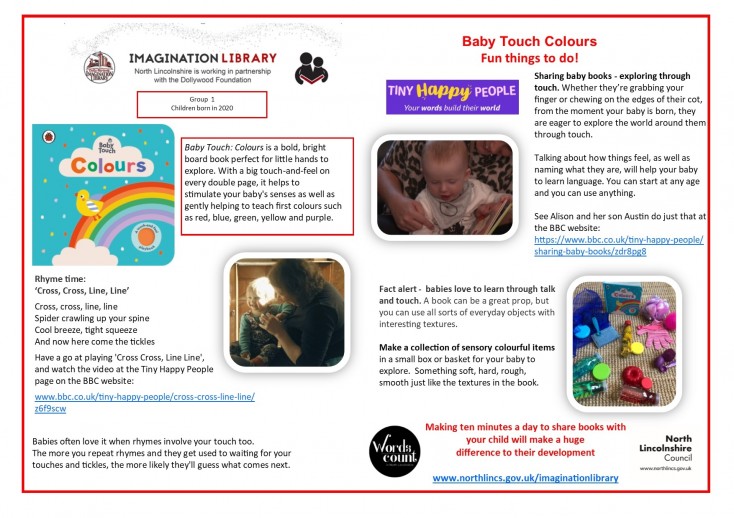 Group 2 - born in 2019: Stanley's Numbers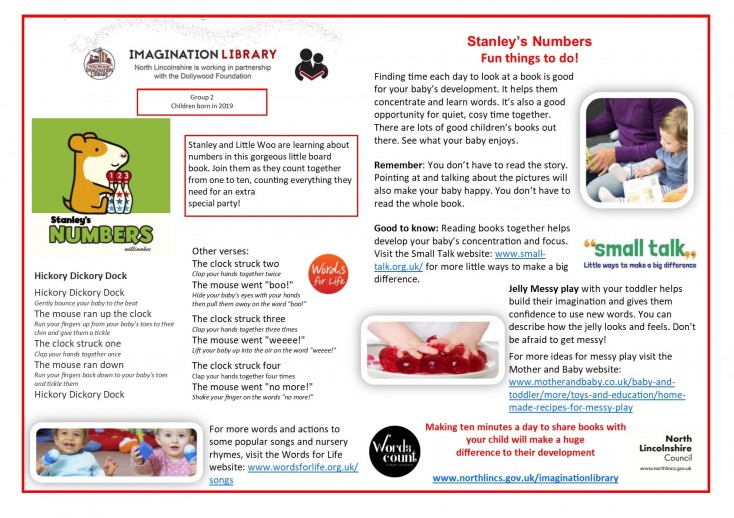 Group 3 - born in 2018: Rosie's Walk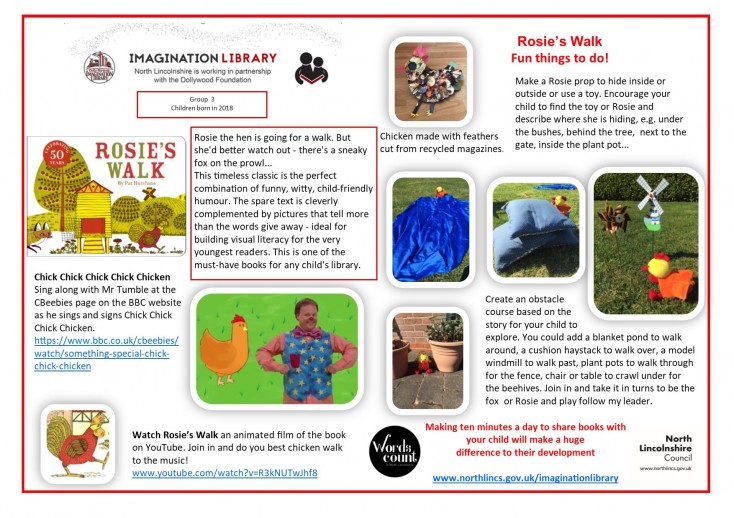 Group 4 - born in 2017: Pete's a Pizza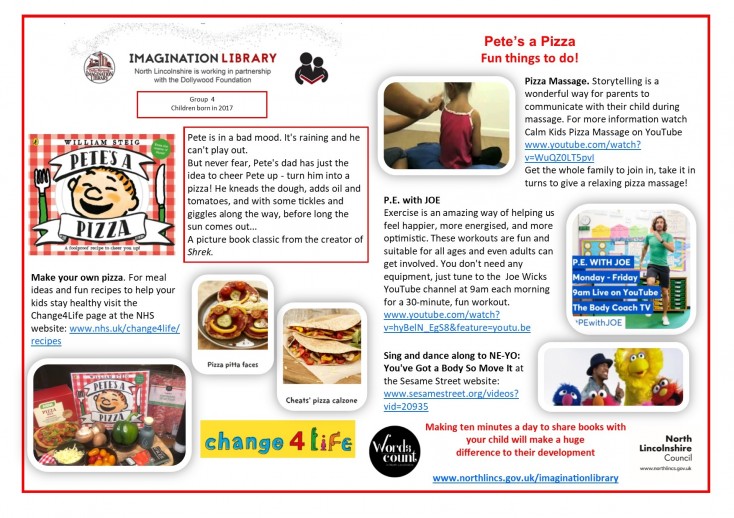 Group 5 - born in 2016: The Little Engine that Could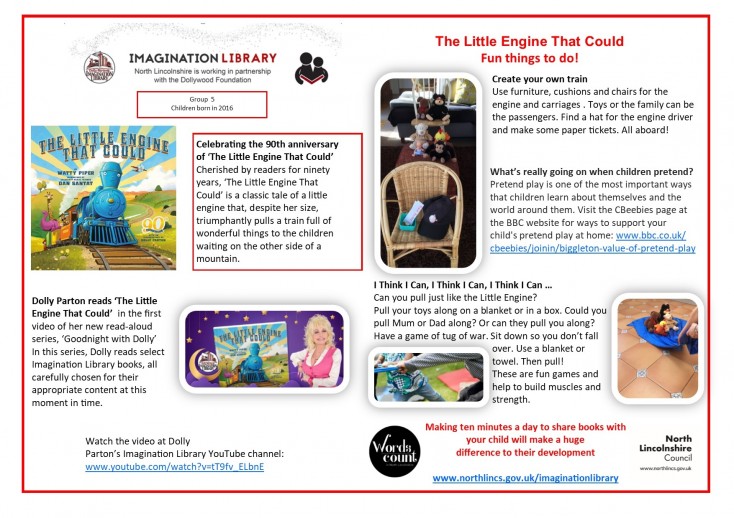 Group 6 - born in 2015: Baby on Board